Important: The shop is in holiday mode
The shop is in holiday mode, but it is open for orders. Please, check the calendar bellow: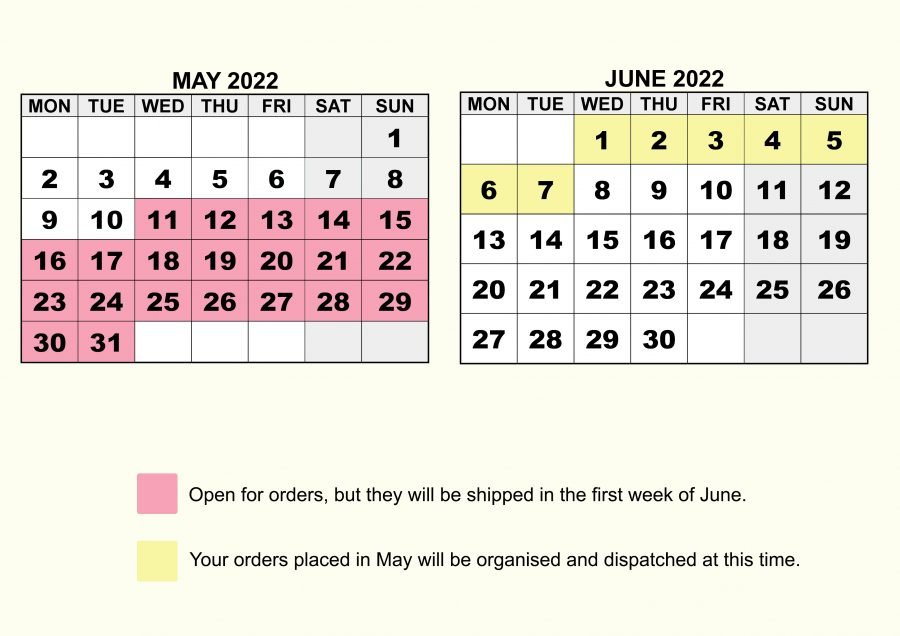 All orders made between May 11th and May 31st will be packed and shipped on the first week of June. The wait must be worth it, so 10% discount code is valid during this period. Use code – withlove10.
First in – First out
I will start packing and sending orders in sequence. Orders placed earlier will be dispatched faster.
Limited Quantity
The store has a limited number of products, so I don't recommend waiting until the last minute to buy your favourite postcards or stickers with a 10% discount.
If you have any questions, feel free to write an email, or IG/FB message and I will answer you ASAP.
Thank you for supporting my small business. It is very important to me! Warm greetings, Salomėja