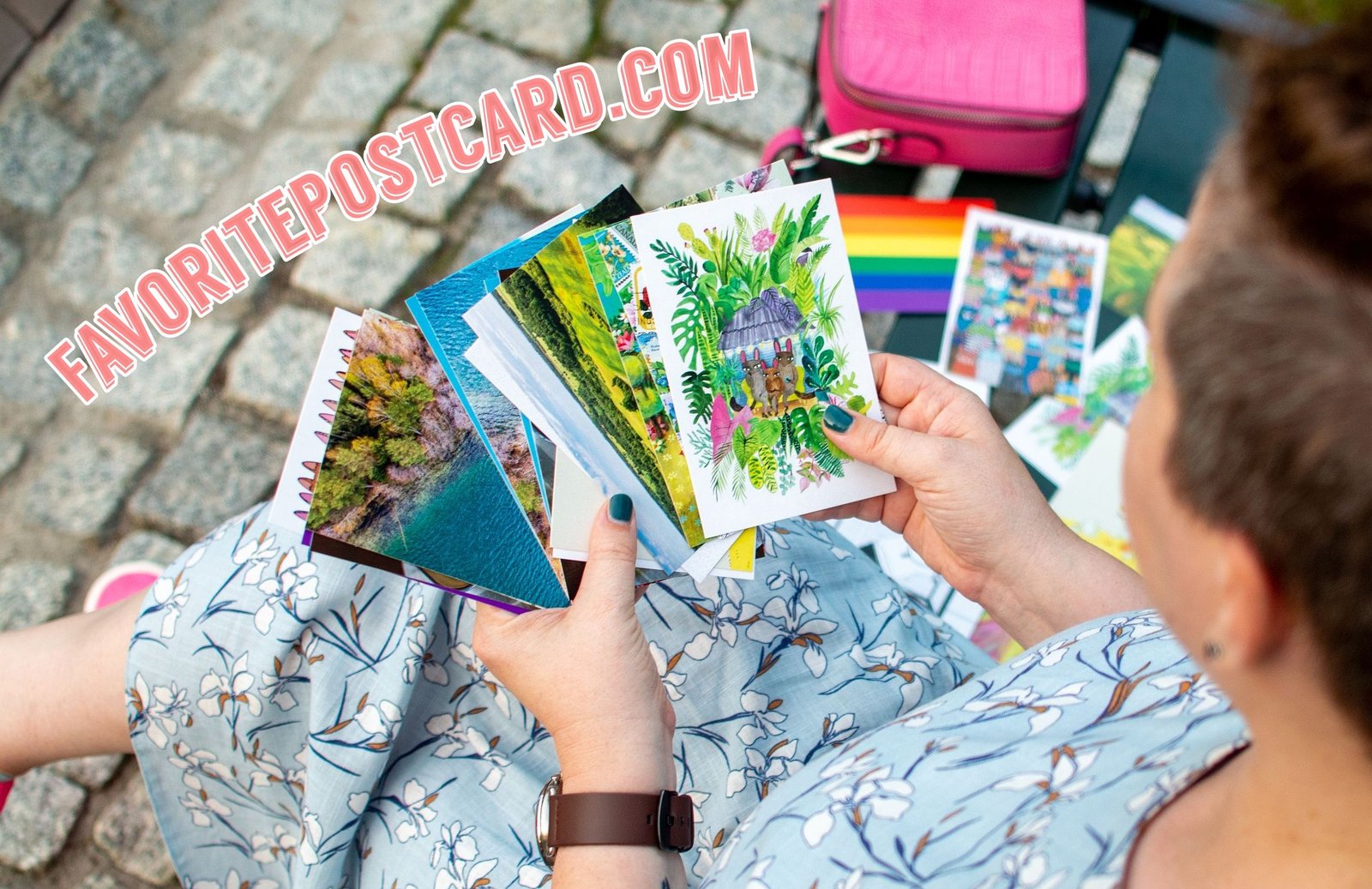 Hello, It's hard to start the first shop's blog. The shop has been open for more than ten years, so many people already know what is behind the screen. But every month, some people are still discovering the world of postcards. And it's excellent! If you found my postcards and stationery store for the first time, let me introduce myself. If you have met me before, maybe you will be interested to know more personal facts.
My name is Salomėja. I live in Lithuania, and I have been an active postcrosser since 2008. I haven't even taken a short break in all this time. Click here to see my personal postcrossing.com account. So X-teen years ago, I faced a lack of colorful, original, and quality postcards when participating in this postcards exchange project, so I created this shop hoping to solve the problem. My postcard collection is growing every day. And now I offer a wide range of cards: illustrated and photo postcards, animals, keep calm, funny postcards, etc. Also, I started to create stickers and other stationery.
I am the person who looks for pictures and prepares files for printing, organizing, and packing. I do everything alone with all my husband and community support.
There are many different postcards and stickers shops now, but I believe that we can all find a place under the sun, and we need to support each other's small businesses.
Short facts about Favoritepostcard.com owner
I am a cat person. Have two at home. But one day, I will adopt a whippet. Or two. My cats are always involved in small business matters. They especially like the boxes in which the manufacturer packs the printed cards.
I love bright colors and don't have plain white clothes.
I studied electronics engineering and worked as a freelance copywriter, but now I am a small business owner.
I am a coffee person, yea! 2,3 or 5 cups per day? It's ok for me!
I collect postcards with a bath theme and have about 500 ones.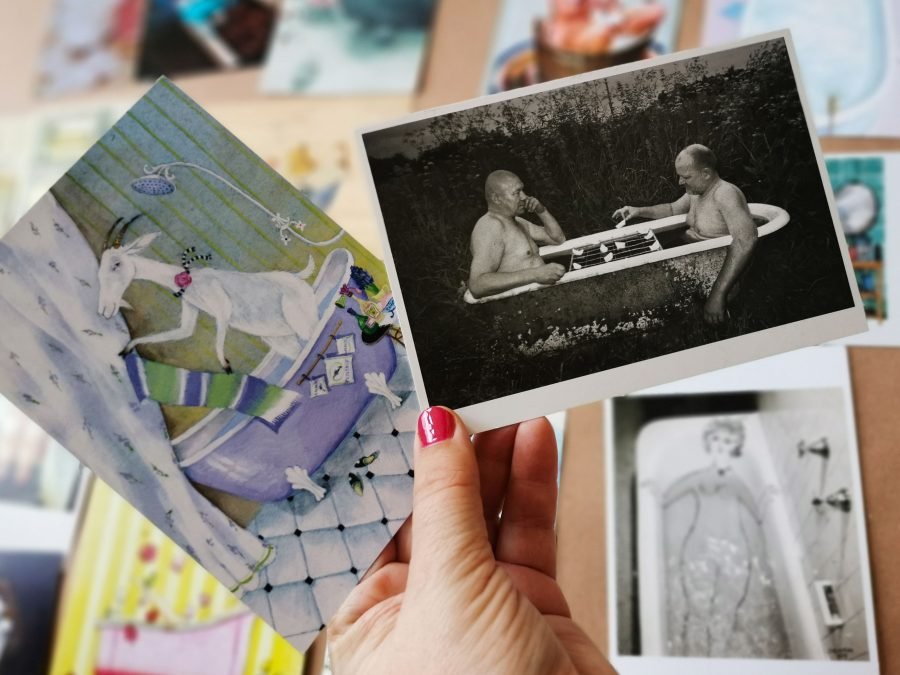 I am a blogger. I write a blog about lifestyle and another about books. I love all fiction books: detectives, modern novels, thrillers, chick literature, fantasy, and Sci-fi. My fav authors: are Haruki Murakami, Jo Nesbo, Fredrik Backman, Alessandro Baricco, Kristin Hannah, and others. Of course, I love book postcards too, not only to receive but also to create.
I love my small business. I enjoy that creative process while searching for art and creating designs for postcards, sticker sheets, vinyl stickers, envelopes, and other products. I love to pack my client's orders, and I spend a lot of time on them because I want to add a personal touch for everyone.
I'm pleased to receive feedback, and I hope that once you've discovered my shop, you'll come back more often.