Description
Wooden snowflake – decoration.
The Koch snowflake is a fractal curve and look how cool is it! Ideal for home decorating, gifts decorating or as Christmas tree toy.
This detailed snowflake, will definitely surprise everyone, especially Math lovers, or it could be a cute gift for yourself and a perfect item for your Christmas tree. Add an original touch to your home or gifts decor, for. example you can personalize box with wooden Koch snowflake.
This lovely wooden decoration can be reused and enjoyed year after year. Decorations are eco friendly and sustainable!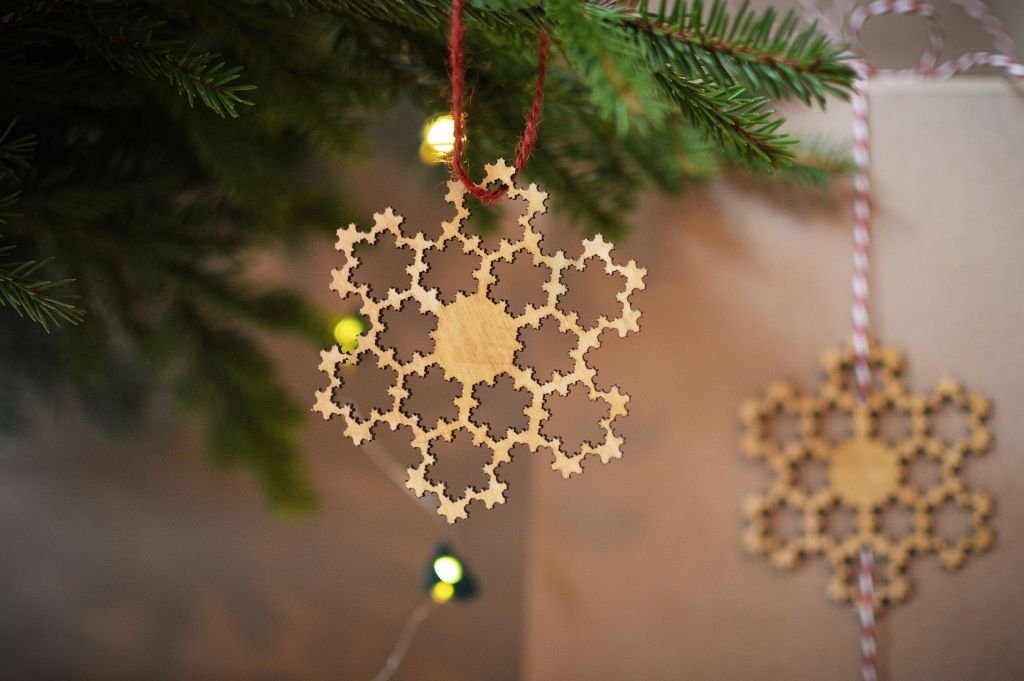 Made from natural plywood.
Because of the nature of the wood please expect some natural color differences.
Laser cut shape, hand finishing.
Size: diameter is about 9 cm, thickness – 3mm.