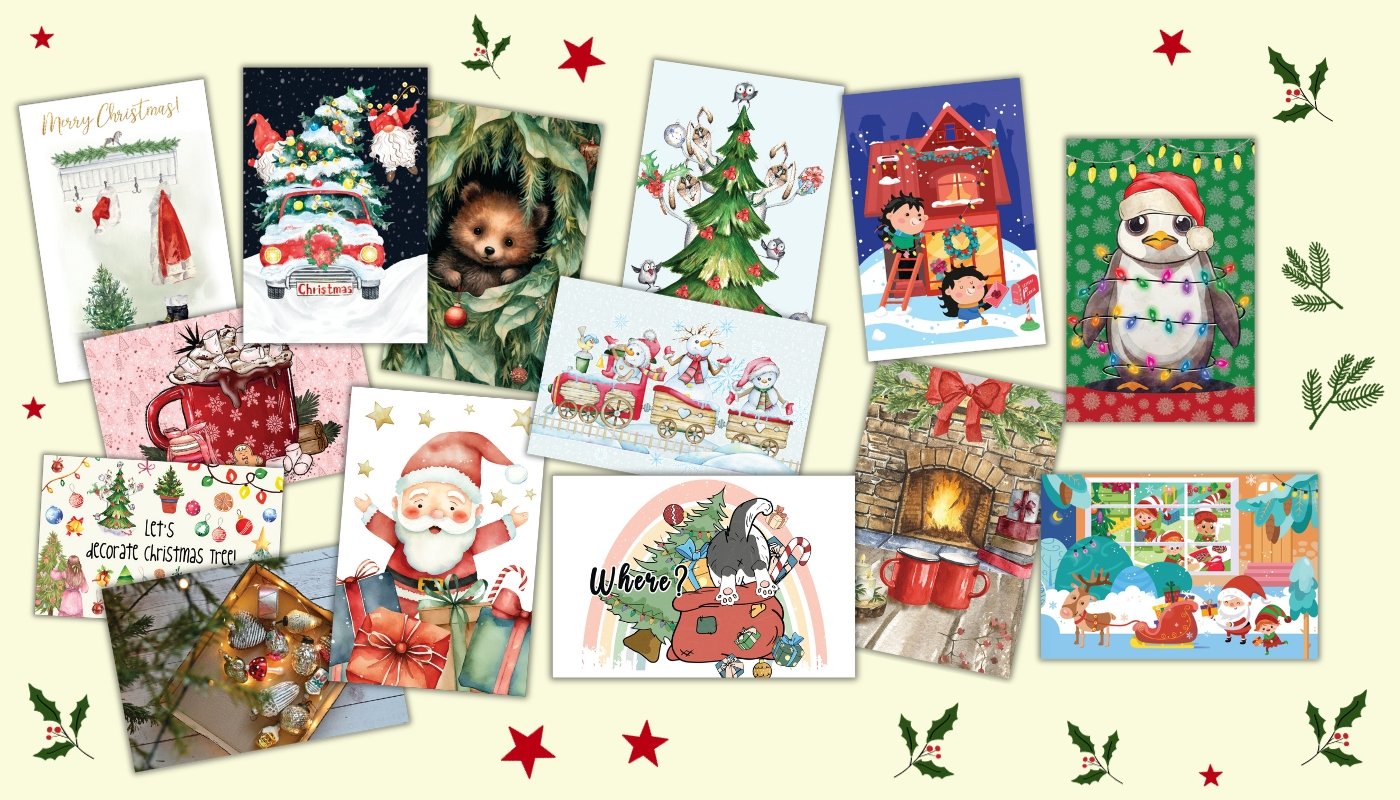 As the holiday season approaches, it's the perfect time to dive into the world of festive cheer, and what better way to do it than with Christmas postcards?
This year, stationery is abuzz with stunning designs and creative concepts. Whether you're a postcrossing enthusiast or love the art of sending warm wishes, we've rounded up the hottest Christmas postcard trends for 2023.
So, let's dive into the trends!
1. Christmas postcards: Vintage Vibes
Vintage-style Christmas postcards have made a heartwarming comeback. With their nostalgic charm and classic illustrations, these postcards capture the essence of Christmases gone by. Think timeless motifs like snow-covered villages, sleigh rides, and candlelit windows, all beautifully reimagined for the modern age. Vintage-inspired postcards are the perfect way to add a touch of tradition to your holiday greetings.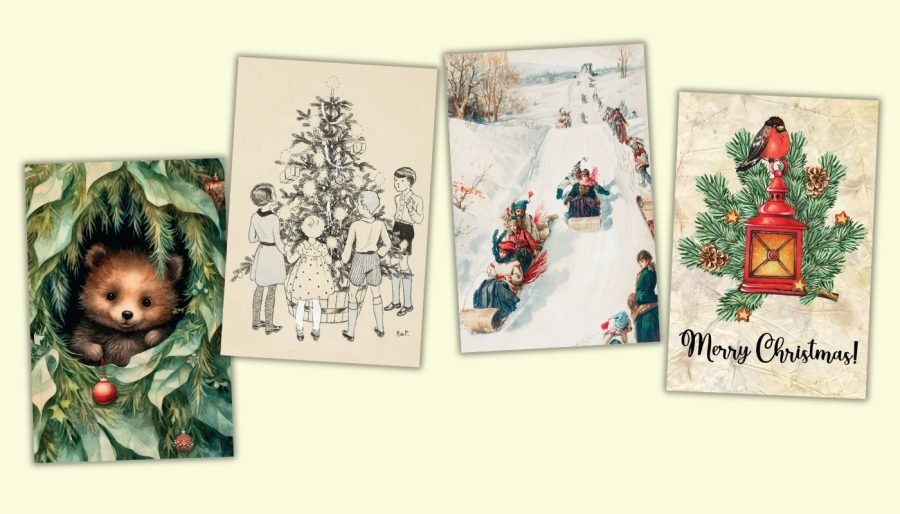 2. Christmas postcards: Handmade Delights
Handcrafted Christmas postcards are all the rage in 2023. From intricate paper-cut designs to hand-painted masterpieces, these postcards showcase the artistry and creativity of talented persons. Sending a handmade Christmas postcard spreads holiday joy and supports artisans who pour their heart and soul into each creation. It's a win-win for both sender and recipient.
3. Christmas postcards: Eco-Friendly Elegance
Environmental consciousness is a big theme this year. Eco-friendly Christmas postcards are gaining popularity, made from sustainable materials and featuring designs that celebrate nature and wildlife. Many of these postcards are a delight for the eyes and a small step toward a greener holiday season. Look for postcards made from recycled paper, biodegradable inks, and eco-conscious packaging.
One trend that's hard to resist this Christmas season is the influx of cute and endearing illustrations on postcards. Adorable animals in Santa hats, snowmen with friendly smiles, and charming depictions of children frolicking in the snow capture the essence of the holiday. These cute illustrations add a layer of warmth and nostalgia to your Christmas greetings, making them a heartwarming choice for sharing the season's magic.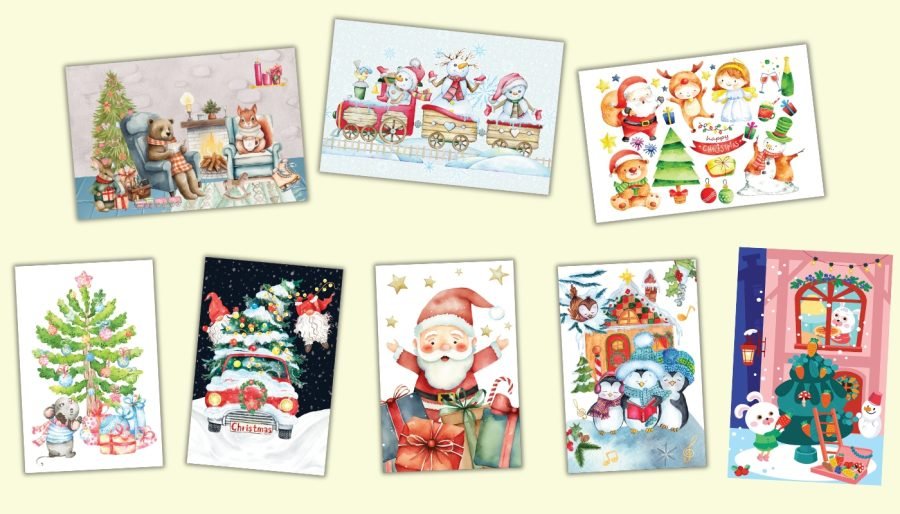 5. Christmas postcards: Global Inspiration
Christmas postcards with international themes are making waves in 2023. Whether it's postcards showcasing holiday traditions from around the world or designs inspired by different cultures, these postcards offer a unique way to celebrate diversity and learn about how Christmas is celebrated in various corners of the globe.
Make your greetings unforgettable this Christmas with these trending Christmas postcards for 2023. Whether you opt for vintage elegance, handcrafted charm, eco-friendly choices, pop-up magic, or personalized touches, you'll spread joy, warmth, and love to every mailbox you reach. So, pick your favorites, write those heartfelt messages, and prepare to make this holiday season truly magical through the timeless art of Christmas postcards. Happy holidays! 🌟🎄💌