Description
50 Stickers Set: funny animals (and birds)
Quantity: 50 different stickers!
Material: glossy vinyl without waterproof and UV coating. It is semi waterproof, for example, nothing will happen to the sticker if it gets rain, however, we do not recommend washing and scrubbing them.
Size: from 3 to 5 (giraffe) cm hight.
Packet to small 10×6 cm kraft paper envelope.
Decorate your postcards, letters, daily planners, bullet journals, shopping lists,  gifts, computers, mobile phones, homes and etc!
Bright, colorful! Meet funny foxes, mice, dogs, cats, wolfs, bears, caws, owls, rabbits, pigs and etc.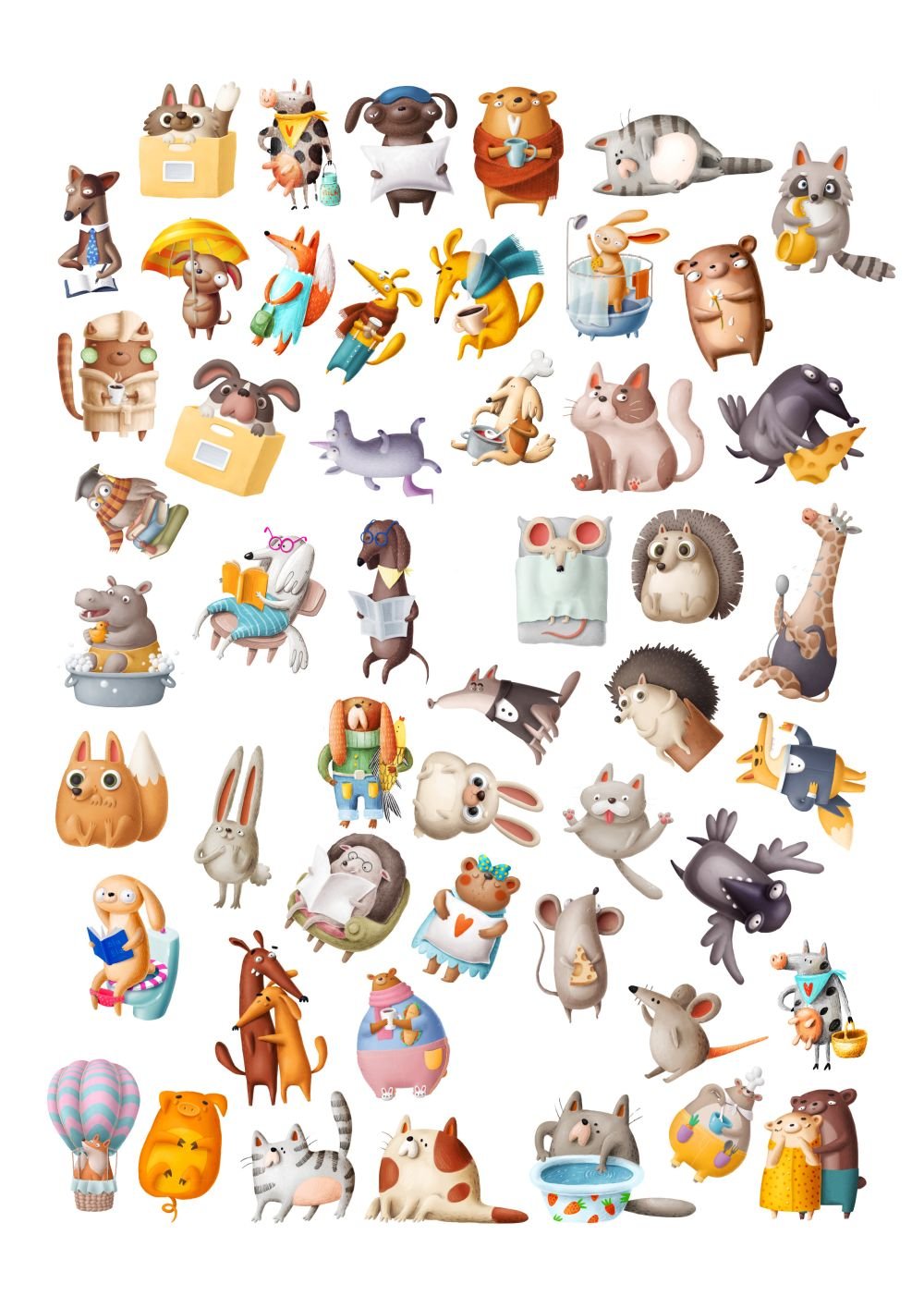 Keep in mind: colors may vary slightly due to computer monitor or phone screen settings.
We are shipping worldwide from Lithuania (European Union).